[video] Soundgarden first gig with new drummer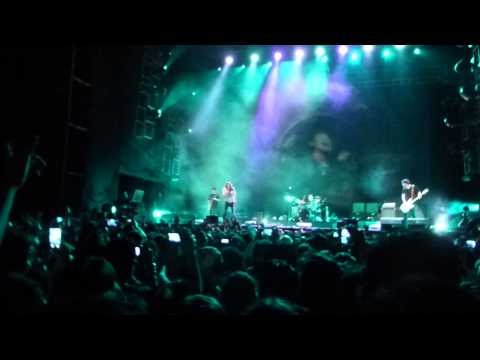 Soundgarden kicked off their string of South American dates on Thursday in Peru, and that marked their first show with fill-in drummer Matt Chamberlain.
Last fall, Soundgarden revealed that their standard drummer Matt Cameron would be unable to join them on the road this year due to his obligations with Pearl Jam. The band posted this to their site, "We'd like to officially welcome Matt Chamberlain who will be playing drums with us in South America, and for the summer," posted the group. "Can't wait to see you all soon!"
Chamberlain is well known as a session drummer, having appeared on over 200 records, including projects by Eric Clapton, Bruce Springsteen and David Bowie